Exhibition areas are located on the first, second, third floor and the basement.
Visitors are greeted on the first floor by a service center, a museum guide center, a ticket booth and a souvenir shop.
The basement G area comprises Children's Art Education Center, an art library, an auditorium, a bookstore and a food and beverage section. This area enhances the visitor's experiences by providing a place for reading, access to information, attending lectures and specific classes, watching movies and of course short rests as well as food and drinks.
The third floor│Galleries 3A, 3B and 3C on the third floor, allocated to thematic exhibitions, form a double cross. Natural light comes in through windows that also offers an excellent view.


The second floor│The museum's second floor is devoted to exhibitions from the museum's permanent collection (galleries 2A and 2B). The exhibition space highlights the aesthetic and historical meaning of various aspects of the museum's collection according to the span of art history or theme being explored. This exhibition rotates every six months on average.

The first floor│The lobby at the entrance provides diverse services to the public. On the sides and at the front of the exhibition hall, there are three courts where sculptures can be found. Galleries 1A is six meters high, and 1B is three floors in height. They are mostly used for large-scale exhibitions.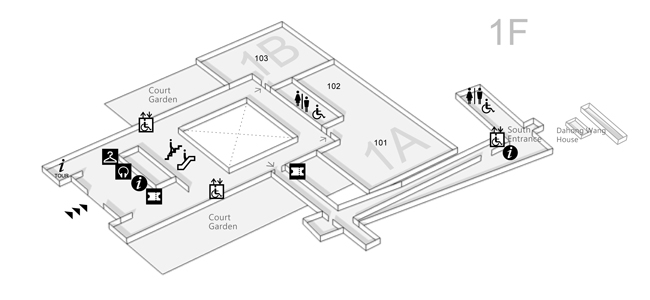 The basement│The basement includes galleries D, E and F, with the G area is devoted to education.Galleries D, E, F are available to young artists by application, and also host major art competitions and group exhibitions. The G area is for the purpose of educational and promotional activities.